Reviews of Greensward Turf Farm
Read or Leave Reviews for Greensward Turf Farm.
We are including links to review us on Google, or to create a review to be displayed on this website.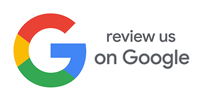 Greensward Turf Farm
Average rating:
7 reviews
Apr 10, 2021
Google Review
City & State:
Southern MD
I was extremely happy with the grass and owner of Greensward Turf Farms. The low price for such high quality Kentucky Blue Grass Sod was incredible. Really enjoyed a great human conversation with a very kind farmer and got to play with his Labrador. Skip even personally helped us load the order. Highly recommended this family owned business.
Oct 10, 2020
Google Review
City & State:
Charles County MD
Great experience at Greensward Turf Farm. Reasonable prices, very helpful owner. Very highly recommended.
Jul 7, 2019
Top notch service !
City & State:
Waldorf, Md
Great family owned business, with awesome customer service. The quality of product is great, I'll be back for more. This is one business that I would HIGHLY RECOMMENDED If you are in search of sod. Skip and Dad keep up the great Job!!! You can not be the great prices
Sep 14, 2018
Yelp Turf Sod Review
City & State:
Mt Rainier, MD
Very fresh, high quality sod at reasonable prices! Nice to deal with a family-owned business.
Jul 5, 2018
great service
great people and great prices. The people are so friendly and great customer service. I would highly recommend for all your grass needs. Thanks
Nov 5, 2016
City & State:
Waldorf, MD
Great people. family owned. great prices. They have 2 different types of sod (tall fescue and zoysia). you can buy by the pallet and get it lifted into your truck or you can buy individually and place it in the trunk of your car. Make sure you have paper or plastic in the trunk of your car so it wont get dirty. My car trunk holds 15 strips of rolled sod. Make sure you call in advance and make sure you get there in the morning when there cutting it while the roots of the sod is still fresh and semi wet.
Jul 15, 2014
City & State:
Waldorf, MD
Great people to work with. There Sod is top notch. Thank you guys for everything.